What makes the Lazy L a truly extraordinary place to while away the hours is the beautiful 7+ acres property that has a little something for everyone. On one side of our beautifully manicured lawn and gardens is the ever-changing wild views of the tidal wetlands and creek.
You can sit out on the dock or on one of our many comfortable lounge chairs and watch the tides rise and fall. Have a seat in our screened gazebo or play a rambunctious game a fetch with your furry friends in our large fenced in dog park.
Want to feel like you've escaped civilization entirely? Stroll into the cool, leafy quiet of our woodlands.
The House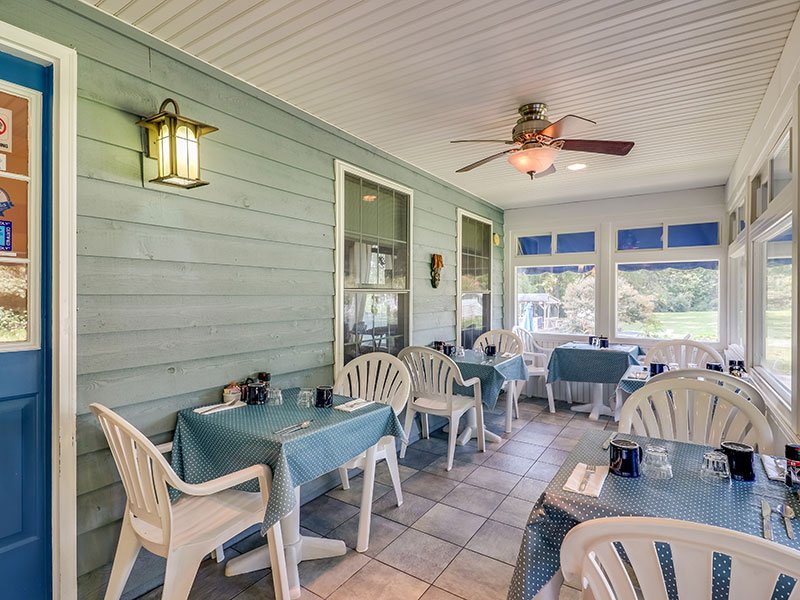 Our goal is to make our home feel as warm and welcoming as possible, a place where you can truly feel relaxed and comfortable. We try to strike the balance between quiet luxury and casual comfort – we never liked to stay in a place where we worried about sitting on the furniture or touching anything for fear we might muss it up! Every room aims to be a home away from home, from your bedroom to the common areas.
Inn Features & Amenities
The Author's Loft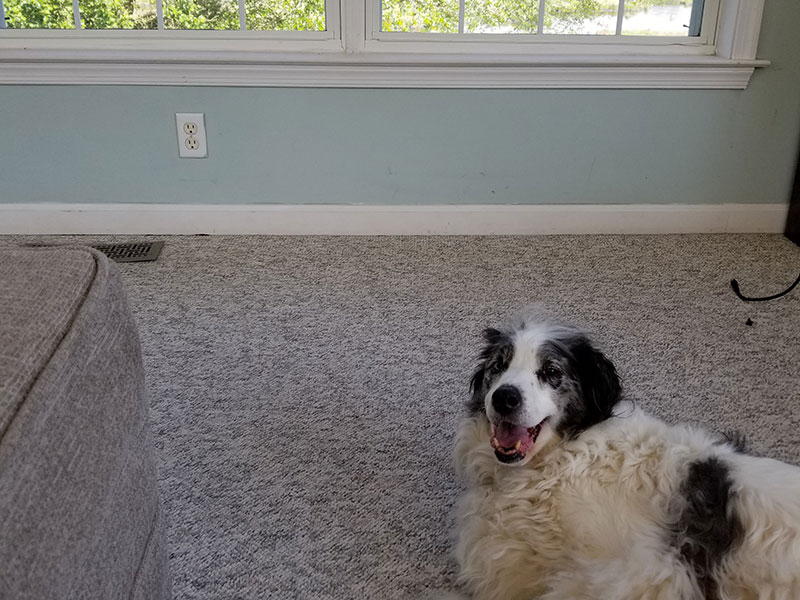 Set high above the soaring herons, the crowning glory of our house is the fourth floor. With 360 degree window views, bright sunshine pours in to this common area where all are welcome to soak in the sights of natural scenery for miles. This is the sort of place you can imagine writing a novel, planning a new endeavor, or peacefully meditating.
Hard to capture in photos, the Author's Loft lounge is our favorite spot in the house, and we have no doubt it will be yours, too!
Game Room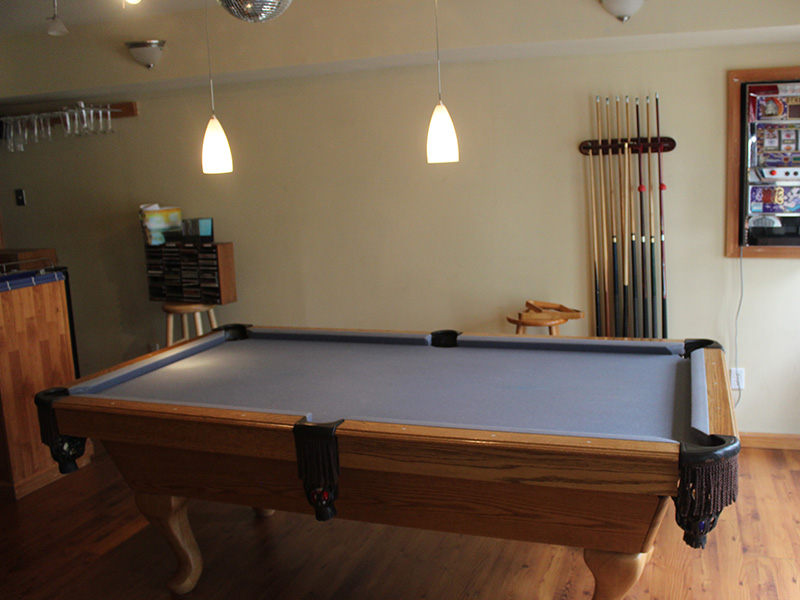 Our finished basement offers hours of entertainment for evenings or rainy days. With a full pool table, skee ball machine, and every board game you can imagine, have fun hanging out with your family, friends, or make new friends with other inn guests.
Pool and Hot Tub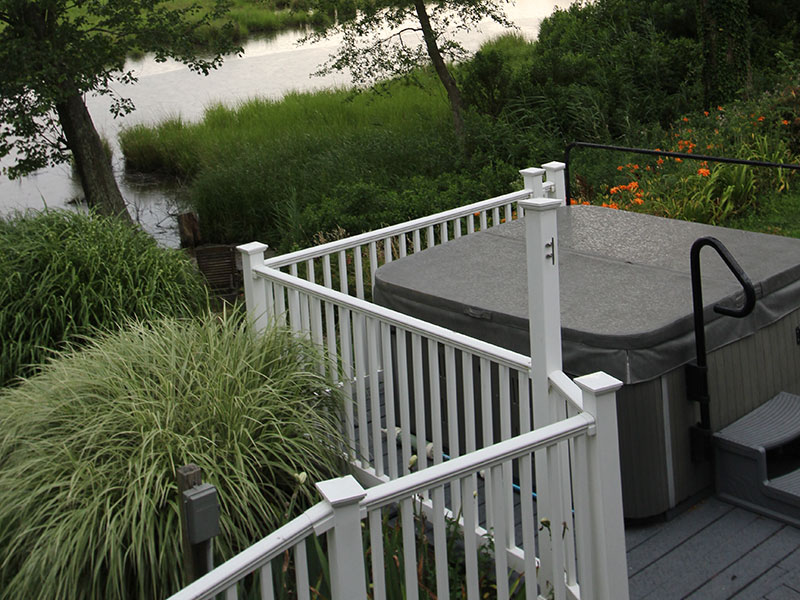 Our heated pool is perfect for relaxing in the sunshine, taking a dip, or getting in a few laps. We supply chairs, umbrellas, and towels – you supply the enjoyment! We have bath facilities and restrooms poolside, so you don't need to navigate the house stairs, and a grill facility and bar which you are welcome to use to cook your own food or serving your favorite cocktails.
Need even more pampering and relaxation? Watch the sun rise and set over our gorgeous grounds as you soak in the hot tub, overlooking the wetlands.
Breakfast at the Lazy L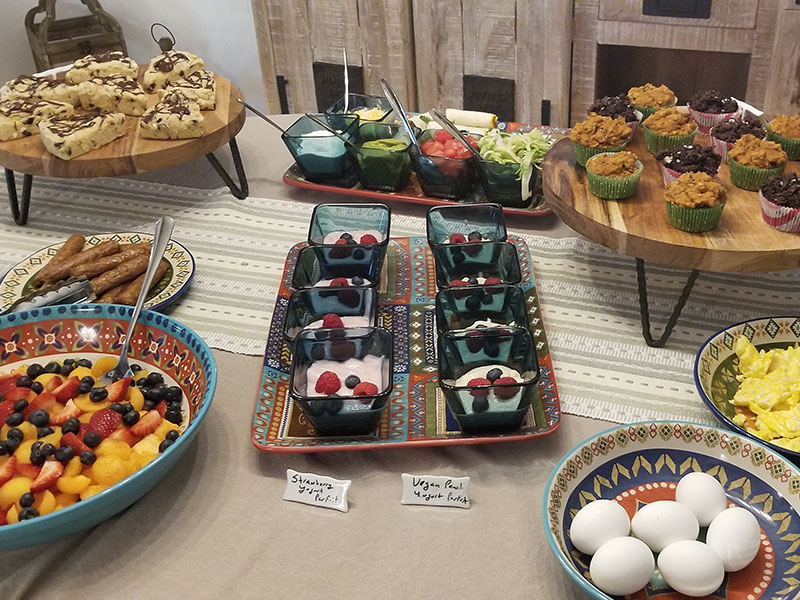 Breakfast is served every day from 8:00 to 9:30 am on our enclosed front porch, with views of the garden. We serve a deluxe continental breakfast – featuring fresh fruit, breads, and daily selection of fresh baked pastries – with a rotating hot entrée.
The coffee and tea are non-stop, fresh juice is served with a smile, and well-behaved dogs are welcome to join you for breakfast. We will do our best to accommodate all special dietary needs.